Hartzell Propeller continues to invest in custom propeller solutions for the advanced air mobility and electric/hybrid aviation market.
ELECTRIFYING THE SKIES
On September 27, 2022, Eviation Aircraft successfully completed the first flight of its zero-emission Alice prototype aircraft, a groundbreaking advancement in sustainable flight. Designed from the ground up for electric flight, the Alice is equipped with components from world-class aviation partners, including custom-built, 5-blade structural composite Hartzell propellers. The initial test flight of the first Alice prototype is just the beginning of an extensive certification test program to eventually bring the innovative aircraft to market. Over time, battery technology is expected to evolve to support longer-range flights, which is why the Alice's advanced battery system was designed to be highly efficient and endlessly upgradeable.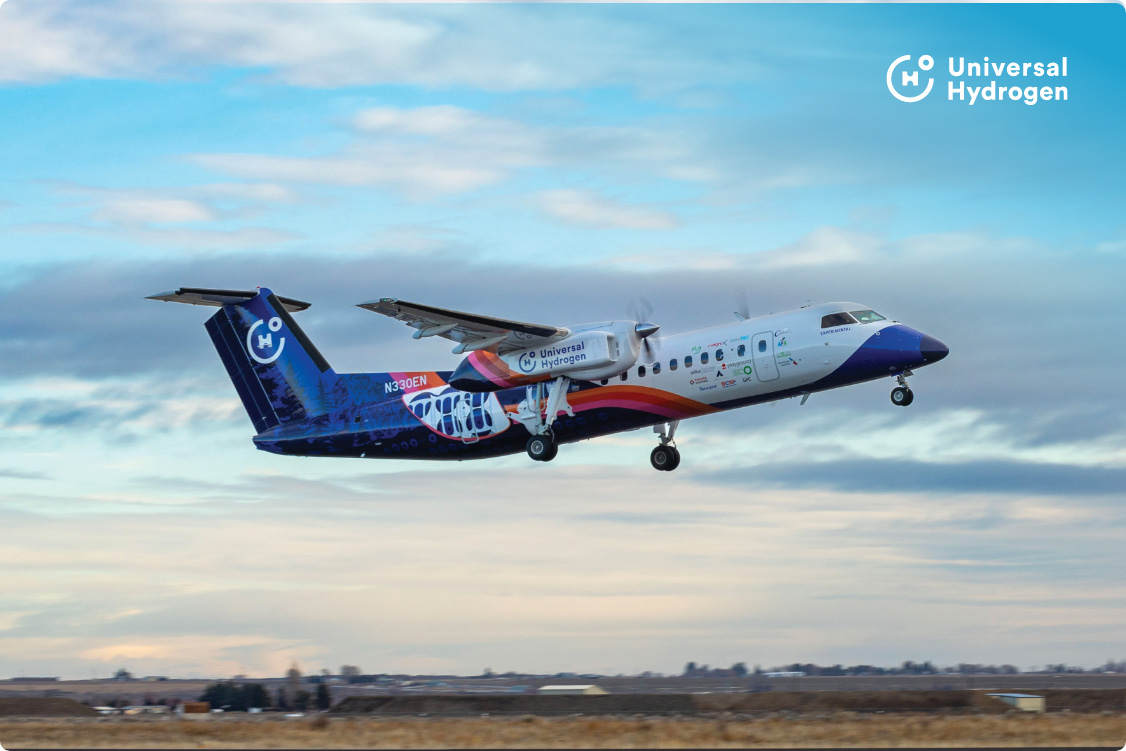 HYDROGEN-POWERED FLIGHT TAKES OFF
In April 2023, Universal Hydrogen reached a major milestone with the first successful flight of a 40-passenger regional airliner using hydrogen fuel cell propulsion. The De Havilland Dash 8-300 hydrogen fuel cell-powered testbed, fondly nicknamed Lightning McClean, flew for 15 minutes, reaching an altitude of 3,500 MSL.
The aircraft's innovative powertrain utilized a 91-inch diameter five-blade swept airfoil carbon fiber Hartzell propeller that was designed and tested for the experimental aircraft. This propeller utilized derivative blades, hub and retention components from an existing CFR Part 35 certified propeller.
The specially designed Hartzell propeller provided thrust to keep the aircraft airborne when the other jet fuel-powered turbine engine was throttled back during the first flight to demonstrate cruise principally on hydrogen power. Hartzell also customized a governor for Universal Hydrogen and continues to develop governor advancements for green-powered aircraft.